18th Athens Digital Arts Festival | FutuRetro
Mein Video "Eye Contact" wird beim "18. ADAF: FutuRetro"-Festival in der Kategorie Videokunst unter dem Thema "Rise of Metropolis" präsentiert werden.
Das ADAF findet vom 25. bis 29. Mai in Athen statt. Das Video wird in die physische Version des Festivals aufgenommen und möglicherweise auch in die digitale Version, die später in diesem Jahr erscheint.
My video "Eye Contact" has been selected to be presented in the context of the forthcoming edition "18th ADAF: FutuRetro", in the video art category, under the theme "Rise of Metropolis".
ADAF is scheduled to take place on May 25th-29th in Athens. The video will be included in the physical version of the festival, and possibly in the digital version as well, later this year.
FaB Festival 27 May to 12 June 2022
Meine "Wellungen von Apollo" werden im Rahmen des Fringe Arts Bath (FaB) Festival im 44AD artspace Bath (Wales) UK ausgestellt.
FaB hat das Ziel, das Augenmerk auf die zeitgenössische bildende Kunst in Bath zu lenken, Künstlerinnen und Künstlern die Möglichkeit zu geben, Kunst an ungewöhnlichen Orten und auf unerwartete Weise zu zeigen, so dass die Menschen darauf aufmerksam werden und damit interagieren können.
Weitere Neuigkeiten in Kürze 🙂
My "Curls of Apollo" will be exhibited as part of the Fringe Arts Bath (FaB) Festival at 44AD artspace Bath (Wales) UK.
FaB aims to raise the profile of contemporary visual arts in Bath, provide opportunities for artists, and put art in unusual places in unexpected ways for people to happen across and interact with.
More news coming soon 🙂
—
POSTPONED
Gallery Oriel Croesor, Penrhyndeudraeth, Wales UK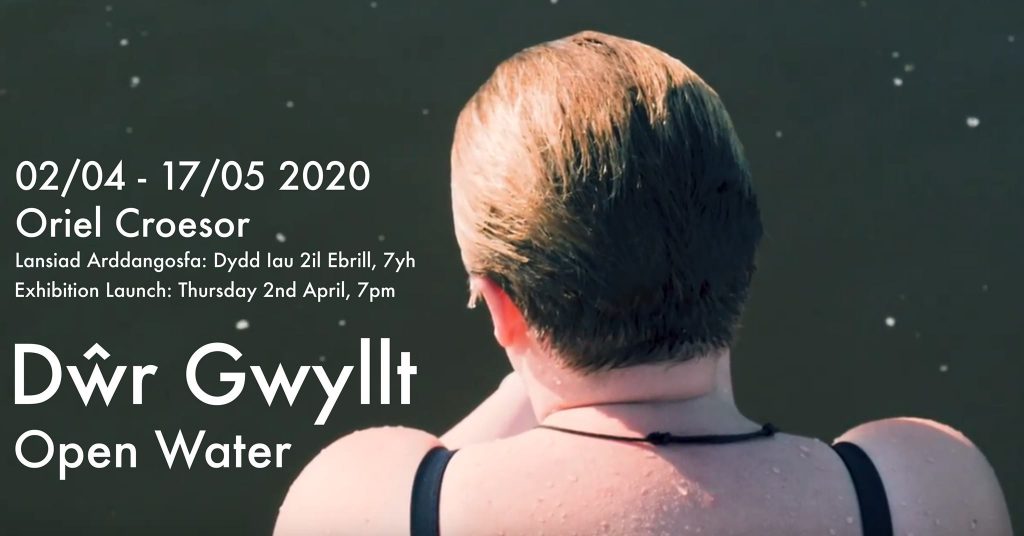 "Take a step, then another, the water laps your ankles and your mind begins to float. For some, a quick paddle ensuring your feet firmly touch the bottom is the limit to your relationship with water's dark and treacherous mystery. Others find a space of sensory transformation, connecting your body through the cold water to inner healing.
Dive with us, learn of the anglo Saxon saint, St Ymar, and the fictitious reconstruction of the boat that carried his body along the Kent coast. Slide and fall into depths of molten-glass orbs. The hot material follows your movement, keeps hold of you before it finally freezes.
Sink, sink down to the deep pool lit only by faint light from above. fall into the mind of a woman struggling with depression, depicted by dancers from the Royal Ballay School, churning the water as they pirouette around you.
Together we will board a boat, drift through the artist's offerings, washed up on the gallery shoreline. We feel the gravitational pull and the intertidal ebb and flow, tracing their marks on paper and creating space to talk about mental health, body image and the importance of having somewhere to feel free."
https://www.facebook.com/events/509054853322112/
Artistiad ~ Artists
Sarah Trillo, Phillippa Walter, Alia Jane Jenkins, Rachel Kenny-Green, Heidi Baines, Jin Young Park, Amanda Shields, Judith Eddy, Sophie Cawling, Cairi Jacks, Phill Green, Martin Gill, Elwen Brindley-Rowell, Louis-Jack Horten Stephens, Stefanie Reling-Burns